The

Elegance Taxi

provides high quality taxi services from and to the SKG airport of Thessaloniki, exclusively with

Mercedes-Benz

vehicles.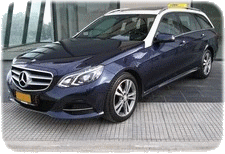 Are the words that characterize the services we can offer you for your transportation from and to any destination, always with the best possible service for you.
We can turn a journey into a small trip, and a short trip into a travel!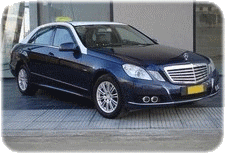 Travel with us from the Airport "Macedonia" of Thessaloniki, as well as from the Bus or the Train Station, to popular destinations such as Chalkidiki and Katerini and take advantage of the unique services we offer.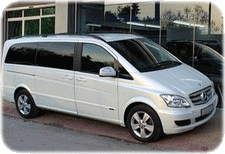 You can choose between the Mercedes-Benz E-Class Premium Taxi, Sedan and Station Wagon or the 8 and 9 seated Mercedes-Benz Minivans, depending on your transfering needs.
We guarantee your on time pick-up and transfer to your destination in comfort, safety and luxury!
Call us at (+30) 6937421086 as well as at
(+30) 6937415207 or (+30) 6939335195
e-mail : elegantaxiservice@gmail.com


Discover Meteora in Thessaly. A place where religion springs from everywhere, welcomes you in a movie scene! Huge vertical cliffs, sculptures were made by prehistoric rivers and famous monasteries which are built on the top of the rocks!

Follow the footsteps of Philip the II, King of Macedonia, father of Alexander the Great. Visit the monumental walls and the ancient theater of Philippi, as well as the archaeological museum of Amphipolis and Philippi!

Visit two of the most important cities of ancient Macedonia. Travel from the "old" capital of ancient Macedonia, Vergina, to the "new" one Pella, where Alexander the Great was born, raised, and educated!

---